Upper Elementary
The Upper Elementary teachers are Deb Reddin and Ruth Schroeder.
The education assistant is Mary Cleland. Contact them at This e-mail address is being protected from spambots. You need JavaScript enabled to view it .
Service Learning-WC Parks
May 17, 2013
In the past few months we have been a part of a new service learning project with the Wood County Parks. The volunteers worked with our class to show us the various steps that they take to preserve and cultivate plants that are native to our area. We began in mid February with cleaning seeds out of native plants that were collected last year after they flowered.


Seed cleaning
Then they came back in March with the seeds that we collected in February and showed us how to plant them into seed starter trays.
Planting seeds




Mid April they brought our little seedling friends back ready for us to transplant them into cell packs. It was amazing to see how they had grown since we saw them last. We kept a tray of plants here to take care of and they took the rest back to their green house.
Transplanting into cell packs
Yesterday they returned with our starter plants and helped us plant them in our new land lab. There was a noticeable difference between the size of the plants that we took care of and the ones they had grown in their green house.
Planting in our classroom flower bed


This was such a wonderful hands on way of learning about how to take care of our environment in meaningful way. The plants that were left over will be planted in the various areas of the Wood County Parks. Come and visit our community square foot garden. You will be amazed at what the school community has done.

History Circle
May 10, 2013
We are finishing up our history with a unit on the European explorers who came to the New World. We started the year with the Five Great Lessons and then moved on to the Native Americans of North American. Next we studied the great Aztec, Maya, Inca, and Mississippian cultures. Then we moved over to Europe and learned about the Middle Ages and Renaissance time periods. We are finishing the Renaissance period by focusing on the explorers. We watched a video about the many explorers and heard about their voyages to the New World, beginning with the Vikings. So now we have come a full circle as we learn about the people that the explorers found when they arrived in the Americas.
Well, it's Corn and Beans time!
May 3, 2013
"What's corn and bean time?" you might ask. We started a new science unit this week involving corn and beans. The students have the opportunity to learn some amazing things about plants and how they grow by doing simple experiments using simple things. (i.e. egg cartons, rubber bands, foil, drinking straws... and of course seeds.)
They are learning about the parts of the seeds as well as the difference between monocotyledon and dicotyledon. (Those two terms bring back wonderful memories for me of elementary school.)
Congratulations!
April 19, 2013
Each year the Bowling Green Woman's Club invites the students in the school district to send in a piece or their prose or poetry. We are fortunate to have many talented writers in our classroom. Our first place winner, Alexa Whyte will be honored at a special meeting of the Women's Club on April 25. Here is a selection from this year's winners.
Sunrise
By Jeremy Mahoney (2nd place, poetry-4th grade)
Do you hear the song of the sunrise,
early in the morning?
Do you feel the burn of the colors?
Do you see the blend of the vivid pastels?
Can you savor the everlasting light?
The Best Stone I Ever Found
By Justin Espen (3rd place, prose-4th grade)
This is a excerpt from his story:
I walked up to the object, put my net over it and dragged it up into the grass. "Emily check this out. Look at what I found," I shouted. "DAD, look at this," he was working on our boat and told me to wait a second. As I waited, I kept looking at what I thought was a stone. I got down on my knees and got closer to it. I peered inside the net. I thought, "It's not moving. It's definitely a stone," so I moved even closer, closer to the point of being over top of it. I realized as I looked through the net that I was peering into not a stone, but someone or some thing's eyes. He was staring at me and I was staring at him. I got right into it's face and PLOP! It jumped right into my face. I could not react right away but, "Dad, dad, dad, come here. Come here quick!" I yelled...
"That's a bullfrog dear son...."
JACKAL
By JJ Poiry (2nd place, poetry-5th grade)
Jackal, jump, pounce, leap
Jackal, brave and bold
Jackal, weak and frail
Jackal, climbs and ducks
Scary and cuddly
Mean and nice
Jackal is a mixed up dog.
Fog of Midnight
By Mary Grace Korducki (2nd place,poetry-6th grade)
The Musty smell
of decaying leaves
The earthy smell of pine needles
and wet soil
The fog turns to eyes
watching me
Purple
By Laney VanderHart (3rd place,poetry-6th grade)
Purple looks like flecks of glitter glistening in the sand
Purple sounds like a faint song waiting to be heard
Purple taste like sprinkles on top of a sweet cupcake
Purple smells like rain after a long drought
Silence
By Alexa Whyte (1st place,poetry-6th grade)
The air was silent,
Still,
Snow fluttered clumsily,
To the ground.
The glossy ice glimmered,
A pool of silver moonlight in the night,
The only light,
In the darkness,
The only light in the stillness.
But finally the sun emerged,
Victorious,
Drenching the pool in
Yellow light,
And suddenly,
The air is not so still.
I smile as it emerges from the water,
And I greet my old friend
Can a 21cm beetle exist?
April 12, 2013
Bake Sale
March 22, 2013
We, the sixth graders, are planning our annual sixth grade trip.
We have been researching various
destinations that would give us a fun learning experience. Our responsibilities
also include raising the money and planning our trip. From March 25-29, we will
be having a bake sale to raise money for our field trip. We will be selling our
items in the MSBG foyer. The bake sale will include items such as brownies,
cookies, fudge, and other sweet treats. The bake sale items will not be priced
but we will really appreciate donations. Thank you!
- Mary Grace, Laney, Alexa and Jared 
Pi Day
March 14, 2013
Did you know that today is Pi (3.14) day 3-14-13? It is also Albert Einstein's birthday.
3.141592653589.......... What a crazy number!

Laney and Jeremy calculating pi.



The students were divided up into pairs and given the task of exploring pi. They chose 4 different circular lids and measured the circumference and then divided that by the diameter. The students then took the data and found the average (mean). We discovered that the average times the diameter was contained in the circumference was very close to 3.14 (3 1/7). To conclude our celebration of Pi Day, we enjoyed a delicious pie together while listening to Miss Ruth read Sir Cumference and the Round Table.
Seed planting with Wood County Park District


The Wood County Park District returned today with the next step for our service learning seed project. They brought back the seeds that the students had cleaned out of the plants a month ago and had them plant them in small trays. This way they can get some starter plants going for us and help us locate a perfect spot to plant them on our property. We look forward to the beauty spring and summer will bring from these native plants.
Have a wonderful weekend!
Statistics
March 8, 2013
The Number of Each Color of Skittle
The fourth and fifth year students finished up a wonderful math work involving statistics and Skittles. Can it get any better than doing graphing and probability math with a delicious treat?
They were given bags of Skittles and asked to predict how many were in the bag and which color would be found the most. Then the set to work on gathering their data and then graphing their results.
Today they worked as a group to find the mean number of Skittles in every one's bag was 62. They also discovered that the mode (most occurring) color was (drum roll please) RED!
I enjoyed observing this in depth study on statistics. However, I have been craving Skittles all week.
Have a great day!
Miss Mary
We Love our Parents!
March 1, 2013
We
OUR PARENTS!
Thank you for everything you do and for being such a wonderful part of our school community. The following poem says it best, written by our very own Miss Deb.
To Our Parents
When you brought life forward
It was the greatest gift you could know.
And when you sent your child to us
It was the greatest gift to bestow.
You sent to us these tiny gifts
And trust us with their care.
We know our job is important
They are precious and they are rare.
And so we thank you for these jewels
That we guide in self-design.
Because, you see, without these gifts
We would have no place to shine.
Thanks,
Miss Deb, Miss Ruth, and Miss Mary
Montessori Education Week
February 22, 2013
A Window in Upper
February 14, 2013
I wanted to give you a glimpse into our classroom today. This was a day buzzing with the excitement of learning. The mood was so contagious that I thought I would spread it further to all of you.

The Peace PALS' lesson today was about using the peace rose as a way to help resolve conflicts. The children were asked if they would like to demonstrate how to use it to the rest of their group. They are such naturals at this and such role models.
Peace Rose Demonstration

We were very excited to have the 3rd year students join us today. One of the activities we had planned for them was a magnet work where we learned about the magnetic poles and how they work. This was a collaborative effort. We followed up by watching a You Tube clip about Earth as a magnet.
4th grader Guo partnering with 3rd grader Maddie on a collaborative science project working with magnets.



As you are already aware, service learning is an important part of our classroom. We partnered once again with the Wood County Parks to work on a new project: seed cleaning. The students had the opportunity to help clean the seeds out of five different kinds of dried plants that are native to our area. Of course even we, as teachers, couldn't resist getting our hands messy. It was such a neat experience to be able to help in this way and to learn how this will benefit our community.







Whew! What a wonderful day full of hands on learning. I love days like this!
Student-Led Conferences
February 8, 2013
In Upper Elementary, spring conferences are student-led because it is our wish for students to be more involved in setting personal learning goals and to accept greater responsibility for their academic progress. Student led conferences support the Montessori philosophy of child centered education. According to research, student led conferences make students more accountable for their education and empowers them to take more ownership of their learning.
The format for the conferences will be a little different. Teachers will be available during the conferences, but will not actively lead the conference. Instead of going through the progress report, the students will choose work they feel best gives a picture of their learning. During the meeting the students will share their work from the past several months. They will tell you about what they have learned and their goals for future work. Students have completed a self evaluation form to help them reflect on their work.
Daffodil Days: Service Learning
February 1, 2013
This year Upper Elementary is excited to be helping again with Daffodil Days as a student service learning project! Daffodil Days is a program to help raise money for the American Cancer Society. The money we raise goes towards cancer research and treatment.
Here is how you can help:
Starting on Monday, February 4th, and ending February 13th, we will have a table set up in the lobby to collect donations. A teacher and a student will be available from 8:20-8:50. We will be selling bouquets of 10 daffodils for $10.00. We are also selling teddy bears for $25.00, potted mini daffodils for $12.00 and, a vase of daffodils for $15.00. There will be a Wall of Hope where you can donate $1.00 to get your name on the wall, that money also goes to cancer research and treatment.

Thank you for your generous donations,
Mary Grace, Alexa, Laney and the rest of the Upper Elementary students
Toledo Museum of Art
January 25, 2013
We had a wonderful visit at the Toledo Art Museum. We "traveled" quite a distance to Africa over to Japan, China and India. As we "traveled" we investigated artifacts that were used for protection by the different cultures. You have to ask your student about the interesting story our docent shared with us about Narasimha and his son Ganesha. 
Have a wonderful day,
Miss Mary
My What BIG Words You Use!
January 17, 2013
Did you know that dogs make about 10 vocal sounds but cats can make over 100 different sounds or that babies are born without kneecaps but they appear between two and six years of age? These are a few of the facts that Laney, a 6th grader, has shared with me while she works on the punctuation cards in the language area. This is my second year in upper elementary and I am constantly learning new things. Lately my learning has been in the language area where the students are investigating several works on the shelf like punctuation, sentence analysis, conjunctions and clauses/phrases. I love how the Montessori method introduces these studies in a way that not only is informative but filled with great vocabulary and interesting facts.
A few of the 4th graders have worked with the materials for sentence analysis to show them how to identify the subject, predicate and direct objects of prewritten sentences. Below, Justin is sorting out the sentences that were written on a slip of paper and cut up. This gives him a physical way of identifying the subject, predicate and direct objects of the sentences. As a side note, I just have to share one of the sentences that the students are working with.

Equatorial Zones contain exuberant vegetation and impenetrable forests.



That sentence is one of the many reasons why I love the Montessori method. The work is always engaging, manipulative whenever possible, and instructional on many levels. Now that I have mastered this work Miss Deb told me that I am ready for the next lesson, indirect objects. I can't wait.

Come for a visit or take a little time at drop off to have your student show you what great things are going on in our beautiful classroom.

Miss Mary
Hear Ye! Hear Ye!
January 11, 2013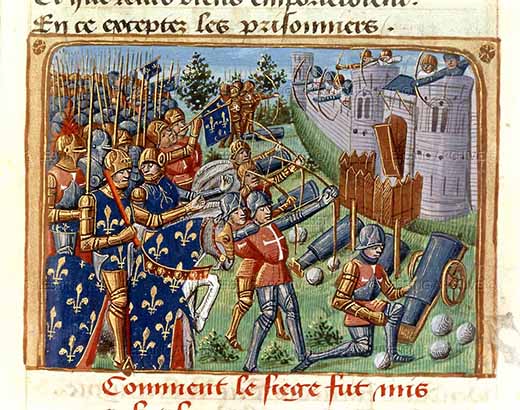 The classroom community will be participating in a wonderful unit on Medieval Europe. We will be learning about the social classes and culture to understand the feudalistic society of the Middle Ages. Throughout the study we will be following the steps of knighthood.

Becoming a knight was a great honor. Only boys could become knights, and most came from families of nobility. Knights believed in the code of chivalry, which meant they promised to defend the weak, be courteous to all people, be loyal to their king, and serve God or a higher Being at all times.

There are five tasks the students, along with a partner, will accomplish in the next six weeks as they follow the steps to knighthood.

First task: they will write their own code of chivalry

Second task: they will create a shield

Third task: they will create a manor map which will be a 3-D map of their own self-sufficient manor

Fourth task: they will create their own small map as well as work with the rest of the kingdom (classroom) to create a large map of Europe

Final task: they will individually research a famous medieval personality

We will have a ceremony and feast to celebrate those who follow all the steps and make it to knighthood.

This exciting unit will also spill over into our technology studies with Miss Brynn. She is looking forward to teaching and/or strengthening the students knowledge of how to develop an effective power point. She will have them working with the steps of knighthood to accomplish this goal.

Upper El team
Student Planners
January 4, 2013
The elementary teachers are excited to share a new tool that we feel will strengthen the home school connection and help students to track their progress and set goals. Starting next week the students in grades three through six will use a student planner instead of a weekly check sheet to record their daily work.

We like the collective nature of a planner. Students and their parents will not only be able to see this week's work but will also be able to go back and see areas of strength or set goals for subject areas that are not as strong. Our hope is that parents and their children will look at this planner together. In fact we think this is so important that we are asking for a parent signature each week so that we know that you have had an opportunity to see the work your child has done. In addition, at the 6th grade level, it is our expectation that students will record their daily homework assignments in their planners.
The use of a planner is a practical life skill for our older students. We feel that this tool coincides nicely with our Montessori philosophy and will help encourage student autonomy.
Stretching Students' Imaginations
December 14, 2012
Students in the upper elementary classroom have been studying the properties of matter. This week they will have an opportunity to examine the properties of polymers by making three different concentrations of poly putty. Physical and chemical changes, conservation of energy, and kinetic friction will be explored.
As a follow up of this lesson the students will participate in a very unique and interesting homework challenge. They will design and create a working invention that incorporates at least one rubber band. They can choose and design in one of two areas; arts and leisure, or science and engineering. The final projects will be displayed in the parent foyer in March. This lesson is an example of hands on, minds on, authentic problem based learning.
Writer's Workshop
December 6, 2012
Our students are busy writing and publishing essays and personal narratives. The process is amazing to watch from beginning to end.
Here are our 6th year student's camp stories from this fall. After they prewrite brainstorm, draft their story, and have a conference with a peer, they are ready for the revising and editing part of being an author. This can take some time to accomplish but it is very important to their writing work. The next step is to conference with a teacher to look at the strengths of the story as well as any parts that need some help. Finally, they are ready to publish their final draft and sit in the author's chair to share their finished work with their classmates and teachers.
Zip-Line
By: Mary Grace Korducki
"I'm going to scream banana" I said as we got our helmets and harnesses on. We were at Camp Willson getting ready to zip-line. Zip lining is extremely awesome and is for 6th graders and Miss Mary only. All of the helmets have funny names on them, my helmet said Princess Leia. Miss Mary's helmet said Madonna, Alexa's said Chuck Norris, Laney's said Goose, and Jared's said Donkey Kong.
Alexa and I decided that Laney and Miss Mary would go first. As Miss Mary climbed up, Alexa and I watched from a bench nearby. After Laney "finally" climbed up, Antoinette asked them if they were ready.
"NO!" Miss Mary said.
"Come on Miss Mary" Alexa and I said. Finally Miss Mary and Laney slid off the platform.
"Katy Perry" Laney screamed. After they stopped and climbed off the ladder it was our turn. I went first, the scariest part was actually climbing up. You have to climb up a ladder and a pole that reminded me of a telephone pole with pegs coming of the side. Once I got on the platform, I went on the farthest side to let Alexa climb up. After she was up we sat on the edge of the platform.
"When I say "ok", you need to slide off the platform." Antoinette said
"Ok," we said reluctantly.
"Are you ready?" Antoinette asked, we nodded our heads.
"Ok, you can go."
Alexa and I started to slide off the platform. I was so scared when I felt the platform drop out from beneath me.
"Bananas!" I screamed, it was so fun it felt like I was flying. Sadly the zip-line stopped in the middle of the cord. Alexa's stopped before mine, Garrett brought a ladder over for us so we could climb down. After we climbed down we had to drag our ropes back to the platform.
"I wish we could do that again" I said.
Zip-Line
by: Laney Vanderhart
"I am going to scream banana," Mary Grace said. We were at Camp Wilson getting ready to zip-line. Zip line is extremely awesome and its only for 6th graders. Also the helmets that you get to use have funny names on them. Mine said Goose, Alexa's said Chuck Norris, Miss Mary's said Madonna, Mary's said Princess Leia and Jared's said Donkey Kong.
Miss Mary and I went first. You have to climb a ladder and metal rings to get the top. Miss Mary climbed first, then I climbed. Antoinette who's the awesomest counselor ever, pulled me onto the platform. It was really high and I was terrified. We sat on boards and waited for Antoinette to get the ropes ready.
"Ok you guys can sit on the edge of the platform and slide off when you're ready," said Antoinette. This was the worst part I felt like I was falling out of the harness.
"Ready Laney," Miss Mary asked me.
"No," I said. I looked down at my feet dangling off the platform.
"Okay on three," said Antoinette. "1...2..." we said together.
"Wait," Miss Mary yelled. "Laney you freaked me out,"
"We can do this Miss Mary. Don't forget to scream Katy Perry," I said. We count to three again, then we slide off the platform. I felt like I was flying. Miss Mary screamed.
I yelled "Katy Perry!" But I think it just sounded like ahhhhhhhhhhhh. It was over way too fast.The other counselor Garrett helped us get down. We dragged the equipment back to Antoinette and watched Mary Grace and Alexa.
"That was so much fun," Miss Mary said
"I know I want to do it again," I said happily. We huddled in the cold and watched Mary Grace and Alexa. Mary Grace did scream banana.
Sledding
By: Alexa Whyte
It was afternoon at Camp Wilson when we were walking down to the hill near the barn. The camp counselors had delayed two of our lessons so that we could all go sledding before the snow melted. The camp counselor had told us that we would be able to use the toboggan.
"I can't believe we are going sledding," Mary Grace said.
"I know, we are the first people from our school to go sledding," I agreed.
"We're here!" someone screamed, taking off toward the hill.
"Let's go," I said to Laney and Mary.
"Okay," Laney agreed.
"Where are the counselors?" another person asked in confusion.
"At the top of the hill," Laney answered.
We ran up the hill and met the counselors.
"The toboggans are over there. If you are sledding down the hill at the same place as the toboggan you have to get out of the way. The toboggan will be faster than you," Antoinette explained. "You have to get out of it's way," she repeated.
We nodded.
"Lets get a little wooden sled thingy!" Laney exclaimed.
"Okay," Mary agreed.
We grabbed a sled and ran up the steps to the toboggan.
"Okay, so who wants to be the first one on the sled?" Antoinette asked.
"I'll go first," I said hesitantly.
"Okay just get on the sled," Antoinette said gesturing to the sled.
I got on quickly and looked down. It was a long drop.
"Laney's getting on next," Mary Grace volunteered.
"Fine," Laney agreed angrily.
"Just put your feet onto her legs," Antoinette explained.
Laney lifted her legs and put them on top of mine. It was a very uncomfortable position. Our legs felt tangled together.
"I'll go on next," Guo said.
"No me!" Mary Grace decided, getting on behind Laney. I saw Mary's boots appear on top of Laney's legs.
Guo got on after Mary and then we were finally ready.
"I think I'm going to close my eyes," I decided.
"No, don't," Laney scolded.
"Don't close your eyes," Mary echoed.
"Okay," I agreed, feeling a little nervous and closing my eyes anyway.
"Ready, set, go!"
We slid down the slide and into the snow. We were all screaming. Snow was flying as we plummeted down the hill. But finally we came to a halt at the bottom of the hill.
"I'm not doing that again!" Guo exclaimed as she hopped out of the sled.
"That was really fun!" Mary put in as she climbed out joyfully.
I climbed out more slowly and Laney tumbled out of the side after me. She stood up and brushed snow off of herself.
"We have to do that again!"
Sleddin' At Camp
by Jared Plata
Tuesday morning we woke up to snow. Later that day we were walking in the SNOWY trail, and were excited about sledding. We finally got up the hill to sled. The counselors surprised us with being able to take one turn on the toboggan sled. We climbed up the steps and then we slid down the slide. I climbed back up the hill and got my own sled and went down the hill. Some of us got the sled pulled by Mr.Larry. My last time down the hill I decided to just lay down on the sled at the bottom of the hill. It was time to go and I was getting cold and wet. So we put our sleds away and left.
Service-Learning Projects
November 30, 2012
Currently, the Upper Elementary students are leading two service-learning projects.
The first is Epilepsy Awareness. November is Epilepsy Awareness Month and the upper elementary students are passionate about educating their peers, the school and the community about epilepsy. The students prepared presentations that they gave to the early childhood and lower elementary classrooms as well as presenting to the current Leadership BG class through the Chamber of Commerce. They also had a puppet troupe come to present to all the elementary students. To learn more about epilepsy, please click here.
The second is Holiday Mail for Heroes. Each year the American Red Cross provides assistance to more than 2 million service members and many of our nation's 24 million veterans.
Thanksgiving
November 20, 2012
From the sixth graders...
If one serving of turkey is 3/4ths pound, and there are 16 people in the class to feed, what size turkey should we buy for our class feast?
Twelve people want to eat stuffing. If one box of stuffing serves six, how many boxes do we need to buy?
These are some of the questions that students worked out as they compiled a grocery list for their shopping trip. The Sixth year students needed to estimate and budget as they made their selections at the grocery store. Fourth and Fifth year students demonstrated their ability to follow recipe directions as they measured and prepared pumpkin cookies, mashed potatoes, stuffing and corn. We are all thankful for our wonderful school community.
Citizens of the World
November 15, 2012
Alumni visit Upper Elementary
November 8, 2012
Red Ribbon Week
November 1, 2012
We had a wonderfully busy Friday. We started the morning celebrating Red Ribbon Week with a school assembly. The Upper Elementary students shared with the rest of the school about things that they surround themselves with that help them make positive choices. Here is what they shared:




Flowers, trees, leaves, and animals.-Justin

Sports, art, dance, and music.-Laney

School, band, my dog, family, sports, carving pumpkins, swimming, music, games, mom, the woods, and crafts.-J.J.

Family and friends, healthy food, pets, books, water, trees, and grass.-Jared

Family, healthy food (like bananas), animals, music, trees, and water.-Mary Grace

People, animals, plants, and food.-Eric

Nature, family and friends, pets, and animals.-Guo

Plants-plants are peaceful and quiet, music-rhythm. -Preston

Sports, and nature. - Alexa

Animals, dogs, cats, horses, fish, and frogs.-Lily

I love how simple and true these statements are that we all can do to help make a peaceful world around us.
loaded up with pumpkins
searching for just the right pumpkin

We also enjoyed a great time at the Pumpkin Peddler with our book buddies in the afternoon. Although it was cold, we had a wonderful time on the hay ride, searching for the "perfect" pumpkin and enjoying a tasty treat afterward.

-Miss Mary
Next Week is Camp!
October 25, 2012
The students are very excited about this upcoming outdoor educationexperience. This year's classes include; egg drop, water rockets, Shawnee celebration, and survival. In a class called "instincts" we will study food chains, the balance of nature, life cycles, and other environmental concepts. In "shake rattle and write" students will experience a traditional Native American story enhanced by percussion sound effects. Then small groups will write and perform a story of their own.
Team challenge is a perennial favorite. In this class the students bond as they realize they must depend on one another to solve mutual goals. They then travel to the climbing wall and cheer on their classmates as they attempt to scale the climbing wall affectionately known as, "Big Wally."
Seven Eagles
October 19, 2012
A Dad's Perspective
October 11, 2012
Jason Wells-Gensen, father of alumnus Claire and current 4th grader, Guo, came to observe last week. This is what he wrote in reflection of his observation.
First of all, after four years of my daughters attending MSBG, I'm just so accustomed to the peace and calm and quiet of the Montessori classroom that I am honestly shocked by the noise and chaos I encounter in other places. So maybe I don't really appreciate the Montessori environment as much as I should anymore; it just seems 'normal' to me. :)
But anyway, about last Friday ...



I still can't tell you how excited I was to sit in on Miss Deb's binomial math lesson! I had probably learned to 'do' calculations like this on paper in a 9th-grade algebra class decades ago, but I don't think I ever had any intuitive understanding of how the calculation worked, or what it really represented (even after three more years of high-school math and two semesters of calculus in college), until I saw it laid out last week on Miss Deb's peg board. Eureka!




As I said then, this fifteen-minute lesson was probably more informative than all my seventh- and eighth-grade math classes combined! And it covered concepts and calculations that I'm sure I didn't encounter until much later in my education. And it was conducted on a rug, on the floor, at a casual pace and in a gentle tone of voice, with colorful and tactile materials that gave three students (i.e. me and JJ and Guo) of different ages, with different abilities and preferences and personalities, the opportunity to perceive and absorb and process the information in multiple ways.
When I was 14 years old and studying algebra, I was good at doing paper-and-pencil math (although, as I mentioned earlier, I don't think I really understood it very well). But by that time, most of my classmates had long ago decided that they were not good at math, partly because paper-and-pencil was supposedly the only way to do it.I'm so glad I've chosen the Montessori School of BG for my daughters.

We're happy to have dads like Jason who are willing to share their story!
Would you like to share your story? This e-mail address is being protected from spambots. You need JavaScript enabled to view it today!
Another View in Upper
October 4, 2012
Sentence analysis. Direct preparation for diagraming a sentence.
Writer's workshop. The students are studying various authors to gather ideas for
strong leads for their own stories.
Our langage area has been very busy. Above are just a couple of examples of the work your child is exploring. They are also working on SRA (reading, comprehension, word study), suffix and prefix work as well as handwriting and Mavis Beacon (computer program that teaches keyboarding).
In our culture areas the 4th and 5th graders are busy studying the biomes of South America. They are discovering some amazing information about the culture, people, animals and plants of the various regions. The 6th graders have finished a great problem based cooperative group work. Where they had to work together to design and build a structure with 75 pieces of paper and a role of masking tape. Ask them what they learned about working together and problem solving.
Mary Grace holds her breath while Laney tests there
structure to see if it can hold 300 grams. Jared is recording the results.
Camp is Coming!
September 27, 2012
From the students...
September 20, 2012
This week we started our 6th grade book club; our teacher is Miss Luci from BGSU. Our first book is called Lizzie Bright and the Buckminister Boy, by Gary D. Schmidt. It is a very interesting book with great detail. Miss Luci told us a lot about Gary Schmidt and I think he is a very good author. Miss Luci told us that we will be a reading a variety of books. We are supposed to read seven books and we have a month to read each book. I think that reading these books will help us discover different kinds of books that we wouldn't have read otherwise. I am really looking forward to reading with Miss Luci.
Alexa
I am so excited about the new book club! It's a new experience that we have never had before. It is a special thing because it is only a sixth grade thing.
Also, another great addition to this school year is our new tech. teacher, Miss Brynn. We might be getting a
student
blog and our own private websites. I am totally looking forward to all the great things to come.
Mary Grace
Exploring Cultural Sciences in Upper Elementary
September 13, 2012
"The Coming of Humans"
Studying the Biomes of South America
Our classroom is buzzing with the sounds of learning, specifically in the cultural area where we are working through many wonderful studies. In Science we are studying the characteristics of solids by conducting several experiments and will be moving into the study of liquids in a couple of weeks. The 6th year have an independent science study with "Insect Island" where they synthesize knowledge of different insect orders to create their own unique insect. The 4th and 5th year are busy with the South American pin map. These beautiful maps are where they find and label the countries, cities, water, and land forms of the continent. To go along with that, they are studying the different biomes of South America. The whole classroom will begin a study of the ancient civilizations of the Americas like the Aztec, Inca, Mayan and others. We have also been fortunate to be able to join Lower Elementary on Wednesday mornings to listen to one of the "Five Great Lessons". Please feel free to join us and your child for the next two Wednesdays at 9:00am as we have two lessons left- "The Beginning of Letters" and "The Beginning of Numbers".

We would like to welcome a new addition to our classroom, Miss Alyssa who will be completing her methods and student teaching semesters in our classroom this year. She is looking forward to a wonderful year in our classroom with your children. Last week she sent home a letter introducing herself as well as a student release form that allows her to video tape and use your students work as examples in her portfolio. Please take the time to fill out this form and return it to the classroom as soon as you can.
Yearlong study of climate zones and biomes begins!
September 6, 2012

In this study, students will learn that humans all over the world share the same common
needs. They have physical needs such and food, shelter, and clothing and spiritual needs
such as communication, artistic expression, and a desire to find meaning in their lives.
These fundamental needs transcend all times and all places. As people strive to meet these
needs they use the raw materials that are available in their environment. It is through this
lens that the cultural sciences are taught. By examining the similarities and differences of
humans around the globe, we build a sense of connection to all human beings.
A Community of Children with Many Talents
August 30, 2012
Our second week of school is in full swing and we are beginning to settle
into a routine. The upper elementary classroom is a community of artists,
musicians, mathematicians, writers, and scientists.

"The First Great Lesson, The Universe and the Earth" was a wonderful
introduction to our science unit on investigating matter. The students have
been placed into groups and will begin a series of experiments that will
help them discover the properties of solids, liquids and gasses.

Welcome to the 2012-13 School Year
August 23, 2012
Welcome back students and parents!

We are very excited having you in our classroom community. The students have been busy getting back into the routine with an eagerness to learn. The last two days have been a great time for us to reconnect with your child after the summer break. We feel like a cohesive group already as we do group lessons, individual work time, and community building activities.

So far this week, we have been having the students take math pretests to find out what they already know and what they are in need of as far as a review or new lessons. In the language area, we have been working on compound words. Today we wrote a letter to our future selves to be opened at the end of the year that included goals, expectations for the year, hopes and dreams.

Here is something else we worked on together to foster a learning and caring environment.

Room 303 Rights and Responsibilities

We have the right to work without interruption
We have the responsibility to work hard
We have the responsibility to take care of our classroom
We have the responsibility to listen to each other
We have the responsibility to be positive and keep an open mind
We have the right to use the sensory room and the peace corner appropriately
We have the responsibility to use our resources carefully